Getting the most from Wishlists and Notify me
Using these features can get you more sales.
In May this year we made some upgrades to the wishlist feature on the website. In the Backoffice you can now sort it by date and add a sub menu to split out orders that are dealt with and those that still need an action (add those to the pile right!)

Wishlist
Wishlists offer your store more options for encouraging a sale.
Since you can see all of the items on your customers wishlist you can get an understanding of the purchase hopes of your customers and you can work out what they are most interested in.
Your customers will want to come back to your site and find the titles they have saved in their wishlist and this can help create store loyalty.
Wishlists can also provide helpful information about your stock by showing where demand is, and provide insights. For example, if an item is frequently wishlisted but seldom bought, it may be a hint that it's priced too high. You can also use the information to decide which items to discount for a promotion, providing a potential boost in sales.
Notify Me
The Notify Me feature is great for holding the customers interest when items are out of stock.
If a customer clicks on Notify me, they are looking for some communication about the item. It is a great opportunity for your store to check on title or edition availability with the supplier and let the customer know. 
Tim at Fullers in Hobart is happy to share that they use the Notify me function in a very active way. Fullers staff monitor it everyday and call customers directly to see if a special order is needed and also check pricing if the item has been out of stock for a while. Check them out here
Achieving more sales using these features
Email is one of the most powerful ways to drive sales, especially if the message is customised and timed well. Now that Easter has been packed away you know the tinsel will be out in force at your local everything very soon.
With this in mind, it is beneficial to remind customers of the items they have on their wishlist. You could also contact your customer when a wishlist item is close to being out of stock or is back in stock. 
In the Backoffice, the "Contact me" column is a great way for your stores to manage which customers have been contacted and which ones haven't. See your Help Files if you need a reminder, like we all do occasionally.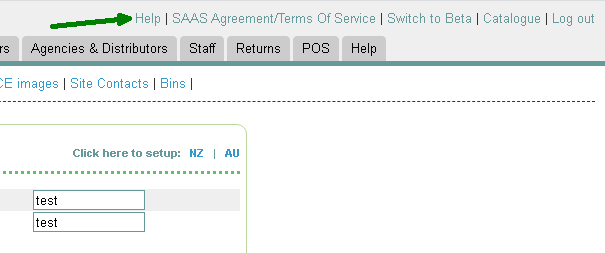 Please note that deleting wishlist items from Backoffice will also delete the title from the customers wishlist.
Your thoughts?
Another feature we are looking at adding in the future is the ability for customers to share their wishlist with friends and family. If you think this is something your customers would use, please vote here to give us an indication of the need within the community.