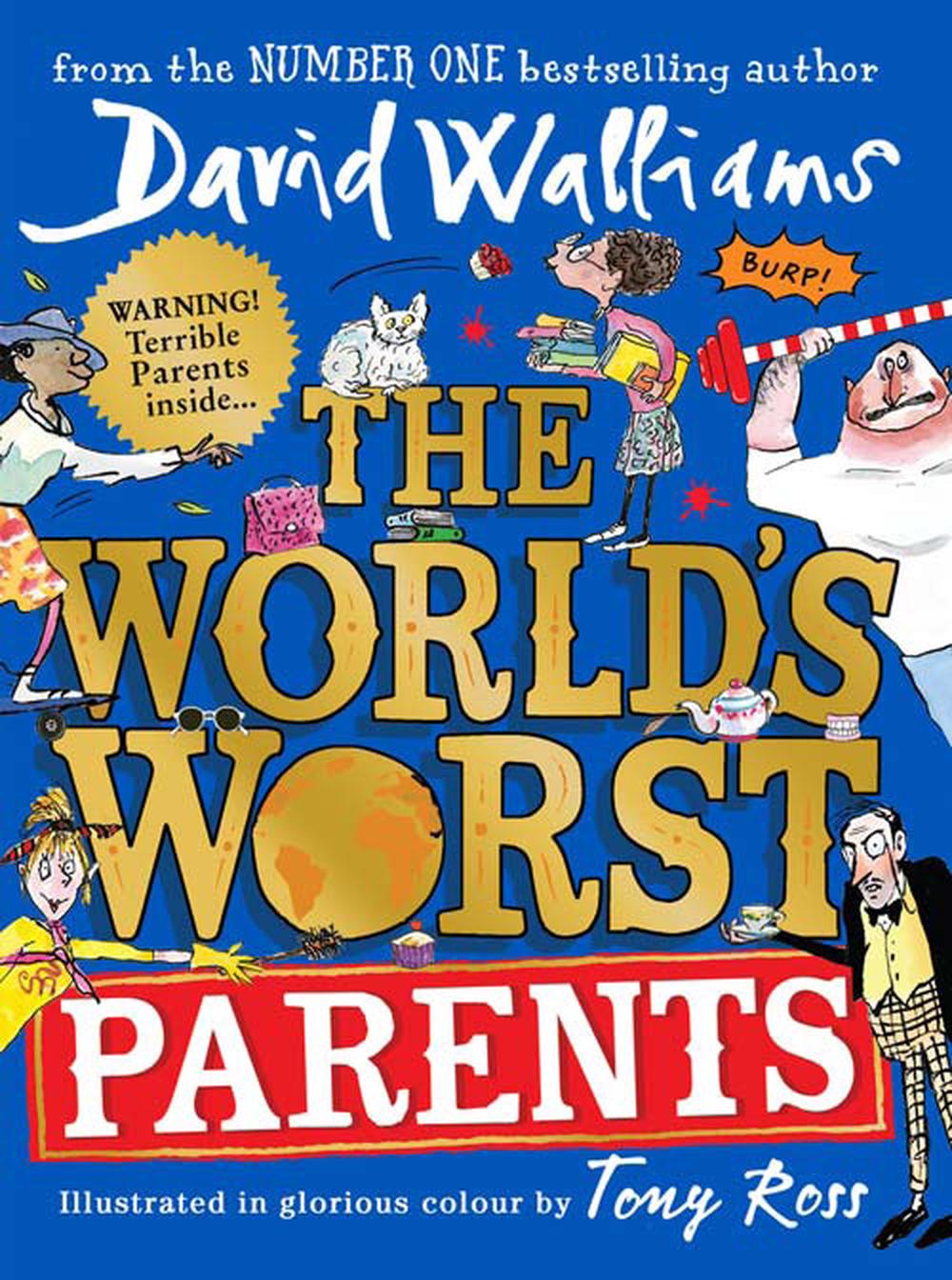 David Walliams' new title, 'The World's Worst Parents' takes the top spot this month with 1,867 sales.
This is followed closely by the hardback copy of 'A Room Made of Leaves' which sold 1,771 copies.
'Phosphorescence: On Awe, Wonder and Things That Sustain You When the World Goes Dark' dropped two places to third, selling 1,737 copies (-195).
| Cover (Barcode) | Title | Community sold | Rank |
| --- | --- | --- | --- |
| 9780008430306 | The World's Worst Parents | 1867 | 1 |
| 9781922330024 | A Room Made of Leaves (HB) | 1771 | 2 |
| 9781460757154 | Phosphorescence: On Awe, Wonder and Things That Sustain You When the World Goes Dark | 1737 | 3 |
| 9780143785750 | The Yield (Miles Franklin 2020 winner) | 1630 | 4 |
| 9780143794288 | Women and Leadership | 1341 | 5 |
| 9781472154668 | Where the Crawdads Sing (PB) | 1184 | 6 |
| 9781471190148 | Too Much And Never Enough: How My Family Created The World's Most Dangerous Man | 1183 | 7 |
| 9781760876371 | The Secret Cave (#3 Wolf Girl) | 1140 | 8 |
| 9780241984994 | Girl, Woman, Other | 1075 | 9 |
| 9781925972597 | The Dictionary of Lost Words | 912 | 10 |
| 9781921248016 | Dark Emu: Aboriginal Australia and the Birth of Agriculture | 906 | 11 |
| 9781760682194 | Aflw Super Skills | 901 | 12 |
| 9781743369180 | Scotty's Top Aussie Sheds | 900 | 13 |
| 9780642278746 | Boxing in Australia | 812 | 14 |
| 9781529105100 | The Boy, The Mole, The Fox and The Horse | 794 | 15 |
| 9781760895679 | The Bluffs | 750 | 16 |
| 9781409175124 | Tattoo Thief | 720 | 17 |
| 9781982167349 | The Room Where It Happened | 709 | 18 |
| 9781472261410 | American Dirt | 692 | 19 |
| 9780571334650 | Normal People | 680 | 20 |
| 9781743795576 | Hidden Hand: Exposing How the Chinese Communist Party Is Reshaping the World | 658 | 21 |
| 9780733643422 | The Insider | 640 | 22 |
| 9780857526137 | Rodham | 624 | 23 |
| 9780062868213 | Unbelievable: My Front-Row Seat To The Craziest Campaign In American History | 610 | 24 |
| 9780349701455 | The Vanishing Half | 598 | 25 |
| 9781785043352 | Untamed: Stop Pleasing, Start Living | 588 | 26 |
| 5715492039159 | A3 B&W & A4 Double Sided Copy | 579 | 27 |
| 9781743836811 | The Ballad of Songbirds and Snakes (The Hunger Games #0) | 549 | 28 |
| 9781460757765 | Boy Swallows Universe | 516 | 29 |
| 9781408898949 | Humankind: A New Hopeful History of Human Nature | 516 | 30 |
| 9780008349141 | Slime | 465 | 31 |
| 9781760877194 | A Lonely Girl Is a Dangerous Thing | 455 | 32 |
| 9781760896614 | Bluey: The Creek | 423 | 33 |
| 9780571333134 | Conversations with Friends | 404 | 34 |
| 9781460755518 | The Order (#20 Gabriel Allon) | 392 | 35 |
| 9780141990569 | White Fragility – Why It's So Hard for White People to Talk about Racism | 392 | 36 |
| 9781760898304 | Bluey: All About Bluey | 391 | 37 |
| 9781786332288 | Sex and Vanity (Cities Trilogy #1) | 389 | 38 |
| 9781444799439 | Utopia Avenue | 384 | 39 |
| 9781760894054 | Bluey: The Beach (A Lift-the-Flap Book) | 382 | 40 |
| 9781760896621 | Bluey: Big Backyard A Colouring Book | 381 | 41 |
| 9781529405095 | Me and White Supremacy – How to Recognise Your Privilege, Combat Racism and Change the World | 373 | 42 |
| 9781760894030 | Bluey: Time to Play! Sticker Activity Book | 363 | 43 |
| 9781760877989 | Fair Warning | 356 | 44 |
| 9781925972658 | The Safe Place | 346 | 45 |
| 9781785031168 | Ottolenghi SIMPLE | 344 | 46 |
| 9781760898298 | Bluey: All About Bingo | 341 | 47 |
| 9781760875169 | Bruny | 341 | 48 |
| 9781760875381 | The Last Lighthouse Keeper: A Memoir | 335 | 49 |
| 9781472223807 | Hamnet | 315 | 50 |