Every month we publish our upgrades, new features and improvements that have been going on behind the scenes at CirclePOS.
---
2023 Updates, Improvements and New Features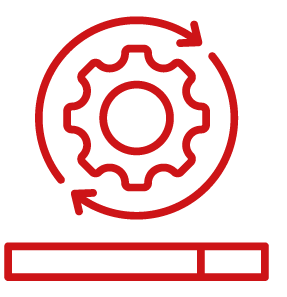 2023 sees the continuation of updates to the next version of our software framework. Regular housekeeping and tidy-ups concentrated on APIs, speed and bug fixes. Gift Cards have been a highlight of 2023.
New Features
Discounts applied to a whole category (perfect for promotions); Integration of book2look service; Purchasing added an inwards goods history; Web checkout supports selling Vii Digital Gift Cards.
A new customer in Switzerland prompted offering an alternative currency display in website cart.
Improvements
Self Onboarding; Updating System core code; New vertical panels in Vue; Gift Cards; CSV Exports, Xero, Purchase Order pop-up, Separate customer ref field in invoices; Two-factor authentication.

System Updates August 2023 Throughout August, we've been focused on making important upgrades in anticipation of the upcoming and traditionally busy Christmas season. We've been hard at work transitioning to the next version of our Vue software framework. In addition, our Self Onboarding process is steadily progressing, and we're happy to share that new sites … Read More
2022 Updates, Improvements and New Features
Work in 2022 focused on Circle Gift Cards and Xero Integration. The team continued with the System R6 upgrade along with bug fixes and general housekeeping.
New Features
Promotions Module; Online discount code for promotions; Association Portal; Printable pick lists; Shareable customer wishlists; Bin fulfilment - added a link to supplier order
Improvements
APIs can now handle product types other than books. Accounts payable consignment invoices synced to Xero; Customisation of delivery time messages; Credit Notes - alterations and or refunds can now be made in the new credit note system, and you can now generate cr notes from the POS to apply to unpaid invoices; "$" currency symbol removed to make the site work better in other currencies; Product Field - we've made it possible to add any selected special fields to the advanced search. Other improvements were made to deals, bin fulfilment, accounts payable and purchasing.
2021 Updates, Improvements and New Features
A substantial amount of time was spent on the R6 upgrade and Web POS this year, along with Circle Gift Cards and Xero integration. We also completed the server move to Sydney.
Speed and SEO improvements were also an important component of work in 2021.
New Features
WebPOS; Self-onboarding, Group/association portal; Bin fulfilment. New checkout system deployed. Customer order fulfilment and Starshipit Integration – starshipit.com is a shipping management system.
Improvements

A number of improvements were made in 2021 including:
Improved stock exports, returns and inwards goods. 

We continued work on the web POS which will offer a phone/tablet POS option;

Improved how costs populate in inwards goods for new items, added options so that you have control over when web orders are invoiced, added links to stock logs

Improved threshold report speed and added automatic cost calculation to the deals system

Standardised how web orders are handled

Added back office interfaces for the new gift card system;

Improved the mover's time stamp system and changed the deal expiry to happen in the shop's time zone.

Increased cart load speed, split out cash accounts in aged receivables and i

mproved deals expiry time

Improvements to the pacstream implementation and Titlepage integration

A number of improvements were also made to catch and prevent transactions getting stuck in the POS along with

customer order picking