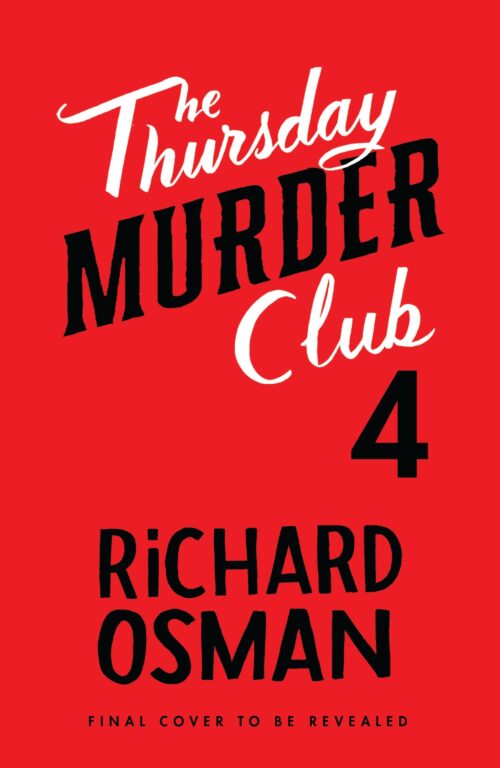 The Last Devil To Die: The Thursday Murder Club 4 took top seller spot for September, coming to the list with 3,137 sales
This was followed by The 169-Storey Treehouse,the last book in the worldwide bestselling Treehouse series by Andy Griffiths and Terry Denton. This sold 2,389 copies.
The Voice to Parliament Handbook: All the Detail You Need maintained third place with 1,982 sales (-457).
| Cover (Barcode) | Title | Community sold | Rank |
| --- | --- | --- | --- |
| 9780241512456 | The Last Devil To Die: The Thursday Murder Club 4 | 3137 | 1 |
| 9781760987855 | The 169-Storey Treehouse | 2389 | 2 |
| 9781741178869 | The Voice to Parliament Handbook: All the Detail You Need | 1982 | 3 |
| 9780143787112 | Wifedom: Mrs Orwell's Invisible Life | 1879 | 4 |
| 9781526664280 | Tom Lake | 1700 | 5 |
| 9780008600303 | Yellowface (PB) | 1004 | 6 |
| 9781804990926 | Lessons in Chemistry | 1003 | 7 |
| 9781761151408 | Chai Time at Cinnamon Gardens: WINNER OF THE MILES FRANKLIN LITERARY AWARD | 969 | 8 |
| 9781529115543 | Tomorrow, and Tomorrow, and Tomorrow | 965 | 9 |
| 9780241337004 | The Fraud | 945 | 10 |
| 9781761106965 | Storytellers: Questions, Answers and the Craft of Journalism | 941 | 11 |
| 9781787334618 | The Wren, The Wren | 888 | 12 |
| | | | |
| 9781529077704 | The Raging Storm (#3 Two Rivers) | 721 | 13 |
| 9781922790361 | Would that be funny?: Growing up with John Clarke | 696 | 14 |
| 9781399712927 | Holly | 638 | 16 |
| 9781408730959 | The Running Grave: Cormoran Strike Book 7 | 617 | 17 |
| 9780857529121 | What You Are Looking for is in the Library | 595 | 18 |
| 9780349437002 | Fourth Wing (#1 Empyrean) | 592 | 19 |
| 9781847941831 | Atomic Habits: the life-changing million-copy #1 bestseller | 592 | 20 |
| 9780241988268 | The Thursday Murder Club: (The Thursday Murder Club #1) | 564 | 21 |
| 9781529153217 | The Seventh Son (PB) | 553 | 22 |
| 9781838858636 | The Creative Act: A Way of Being | 548 | 23 |
| 9781529029581 | Before the Coffee Gets Cold (#1) | 547 | 24 |
| 9781804710432 | The Covenant of Water | 521 | 25 |
| 9781922806628 | The Bookbinder of Jericho | 518 | 26 |
| | | | |
| 9781035023431 | Before We Say Goodbye (#4 Before the Coffee Gets Cold) | 511 | 27 |
| 9780571368709 | Small Things Like These | 510 | 28 |
| 9780571376483 | Demon Copperhead | 510 | 29 |
| 9781761261596 | Something Bad is Going to Happen | 502 | 30 |
| 9780733647857 | Ripper | 493 | 31 |
| 9781760855284 | The Hummingbird Effect | 491 | 32 |
| 9781399800556 | The Secret Hours | 490 | 33 |
| 9781760988128 | Consent Laid Bare: Sex, Entitlement & the Distortion of Desire | 486 | 34 |
| | | | |
| 9781743799420 | Joel Selwood: All In (HB) | 465 | 35 |
| 9781408897409 | Impossible Creatures | 461 | 36 |
| 9780241353967 | The Bee Sting | 459 | 37 |
| 9781529427059 | The Girl in the Eagle's Talons: The New Girl with the Dragon Tattoo Thriller | 447 | 38 |
| 9781922351920 | The Milkwood Permaculture Living Handbook: Habits for Hope in a Changing World | 438 | 39 |
| 9781460755570 | The Collector | 429 | 40 |
| 9781460761984 | The Visitors | 428 | 41 |
| 9780241647561 | Percy Jackson and the Olympians: The Chalice of the Gods: (A BRAND NEW PERCY JACKSON ADVENTURE) | 423 | 42 |
| 9781761067846 | Runt | 416 | 43 |
| 9780143777298 | Fearless: Finding the Power to Thrive | 416 | 44 |
| 9780008581633 | The World's Worst Monsters | 414 | 45 |
| 9780241431160 | 5 Ingredients Mediterranean (HB) | 398 | 46 |
| 9780857529190 | Normal Rules Don't Apply | 394 | 47 |
| 9781922400277 | The Dictionary of Lost Words | 390 | 48 |
| | | | |
| 9781760980139 | RecipeTin Eats: Dinner: 150 recipes from Australia's most popular cook | 385 | 49 |
| 9781399803366 | Oh Miriam!: Stories from an Extraordinary Life | 383 | 50 |
| 9781529105100 | The Boy, The Mole, The Fox and The Horse | 380 | 51 |
| 9781786330895 | Ikigai: The Japanese secret to a long and happy life | 374 | 52 |
| | | | |
| 9781922848116 | A Clear Flowing Yarra | 362 | 53 |
| 9781761106576 | Against the Water: A Surfing Champion's Inspirational Journey to Olympic Glory | 350 | 54 |
| 9781922458766 | Limberlost | 350 | 55 |
| 9781867251279 | One Day We're All Going to Die | 349 | 56 |