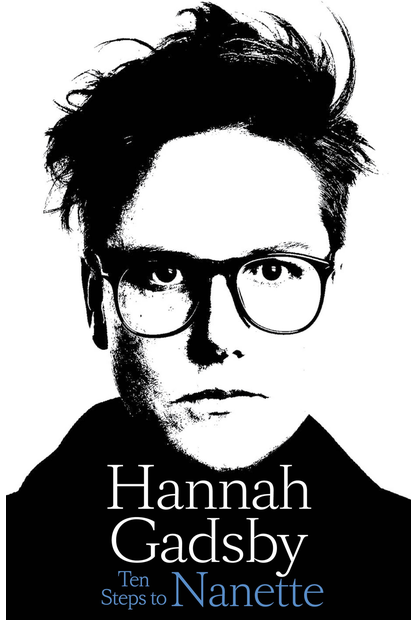 Lots of new titles joined April's Best Seller list. "Ten Steps to Nanette" by Hannah Gadsby took the number one spot with 914 sales. Bonnie Garmus came in close behind with "Lessons in Chemistry", 907 sales.
Third spot went to the 15th edition of "Wings of Fire", "The Flames of Hope" nicely timed for a good school holiday read. It sold 851 copies.
In April last year, the eighth novel by the Nobel Prize-winning British writer Kazuo Ishiguro, "Klara and the Sun" was top of the list with a whopping, 2,150 sales. This popular title is still on the list a year later, albeit a bit further down #42 with 333 sales.
Cover (Barcode)
Title
Community sold
Rank
 
9781742374031
Ten Steps to Nanette
914
1

9780857528131
Lessons in Chemistry
907
2

9781761203442
The Flames of Hope (#15 Wings of Fire
851
3

9781761044922
Bluey: Easter
817
4

9781784744632
French Braid
817
5

9781529068771
Young Mungo
784
6

9780008283360
Still Life
757
7

9781460760932
Love Stories
754
8

9781760987275
Treehouse Tales: Too SILLY to be told ... UNTIL NOW!
738
9

9780143795650
Everyone In My Family Has Killed Someone
737
10

9781761150401
The Uncaged Sky: My 804 days in an Iranian prison
668
11

9781471156267
It Ends With Us: The emotional #1 Sunday Times bestseller
615
12

9781472154668
Where the Crawdads Sing
589
13

9781988547756
The Bookseller at the End of the World
576
14

9781761102943
The Seven Husbands of Evelyn Hugo
565
15

9781529105100
The Boy, The Mole, The Fox and The Horse
558
16

9781785043772
Atlas of the Heart: Mapping Meaningful Connection and the Language of Human Experience
552
17

9781743797082
Apollo and Thelma
516
18

9780241988268
The Thursday Murder Club (#1)
507
19

9781398506084
Freezing Order: A True Story of Russian Money Laundering, State-Sponsored Murder, and Surviving Vladimir Putin's Wrath
495
20

9781526620163
Stolen Focus: Why You Can't Pay Attention
478
21

9781855147188
Shakespeare to Winehouse - Icons & Identities
459
22

9781338801941
On Purpose (#3 Cat Kid Comic Club)
458
23

9780241441138
Again, Rachel
455
24

9781761065989
The Jane Austen Remedy: It is a truth universally acknowledged that a book can change a life
450
25

9781847941831
Atomic Habits: the life-changing million-copy #1 bestseller
445
26

9781922351616
The Space Between the Stars: On love, loss and the magical power of nature to heal
442
27

9780733645129
Dinner with the Schnabels
437
28

9780143776109
Grand: Becoming My Mother's Daughter
427
29

9781529061840
Dream Town (#3 Aloysius Archer)
410
30

9781760879662
The Mother
401
31

9781786332530
The Lincoln Highway
401
32

9781760878306
Don't Be Too Polite, Girls
400
33

9781472157386
The Candy House
391
34

9780008385095
The Paris Apartment
369
35

9781529083507
Sea of Tranquility
369
36

9781761065606
Brave the Storm (#4 Skydragon)
352
37

9781408726600
Verity
349
38

9781761044908
Bluey: Baby Race
342
39

9781761046261
Bluey: More Easter Fun!: A Craft Book
336
40

9781760556457
Devotion
335
41

9780571364909
Klara and the Sun
333
42

9780702263187
Dropbear - Winner 2022 Stella Prize
327
43

9781760980085
The Happiest Man on Earth
326
44

9781529409116
The No-Show
324
45

9781761127397
Weird History! (Weirdo #18)
323
46

9781922400277
The Dictionary of Lost Words
323
47

9781925818925
Cold Enough for Snow
310
48

9781760643270
Not Waving, Drowning: Mental illness and vulnerability in Australia: Quarterly Essay 85
309
49
9781476753188

Ugly Love: A Novel
303
50