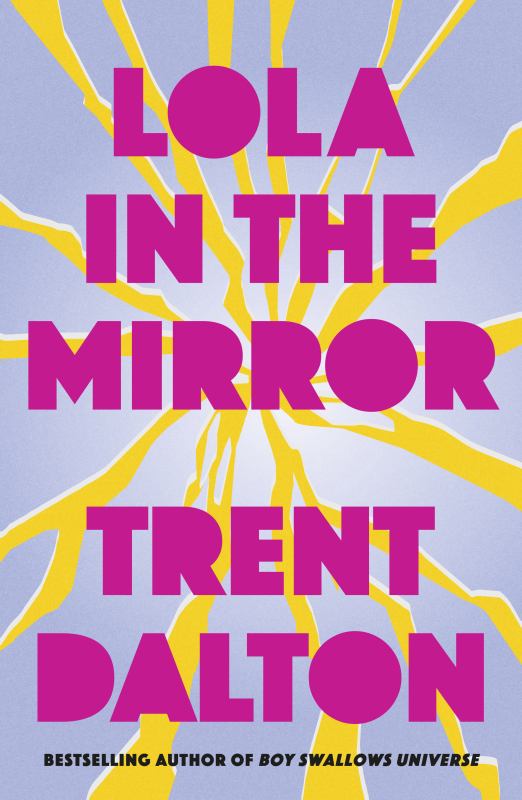 Trent Dalton's latest offering, Lola in the Mirror (PB) took number one spot in October selling 5,456 copies.
This was followed by another title new to the list, Killing for Country: A Family Story,  by David Marr. This sold 2,897 copies.
The Seven, the latest thriller by Chris Hammer came in third with 2,072 sales.
Cover (Barcode)
Title
Community sold
Rank

9781460759837
Lola in the Mirror (PB)
5456
1

9781760642730
Killing for Country: A Family Story
2897
2

9781761067426
The Seven
2072
3

9781761069499
Stone Yard Devotional
1545
4

9780241512456
The Last Devil To Die (Thursday Murder Club #4)
1514
5

9781408730959
The Running Grave (#7 Cormoran Strike)
1413
6
 
9780143787112
Wifedom: Mrs Orwell's Invisible Life
1258
7

9780702266126
Edenglassie: An extraordinary story of early Brisbane from the Miles Franklin-winning author of Too Much Lip
1153
8

9781761262166
Darling Girls (PB)
1057
9

9781804990926
Lessons in Chemistry
1003
10

9781526664280
Tom Lake
942
11

9781761262258
Prima Facie
890
12

9781760987855
The 169-Storey Treehouse
803
13

9781460764756
The House That Joy Built: The beautiful & inspiring new book about creativity & overcoming our fears from the bestselling author of The Lost Flowers of Alice Hart & The Seven Skins of Esther Wilding
784
14

9781787633780
The Secret: Jack Reacher, Book 28
783
15

9780241647561
Percy Jackson and the Olympians: The Chalice of the Gods (#6 Percy Jackson)
756
16

9781529115543
Tomorrow, and Tomorrow, and Tomorrow:
745
17

9781408837160
Unfinished Woman
714
18

9781405953184
Unruly: A History of England's Kings and Queens
709
19

9780008600303
Yellowface (PB)
692
20

9780241337004
The Fraud
688
21

9781761151408
Chai Time at Cinnamon Gardens: WINNER OF THE MILES FRANKLIN LITERARY AWARD
683
22

9781761107627
Britney Spears: The Woman in Me
639
23

9781761069666
I Don't: The Case Against Marriage
625
24

9780733649783
Love & Pain: The epic times and crooked lines of life inside and outside Silverchair (HB)
617
25

9781743799246
A Seat at My Table: Philoxenia: Vegetarian and Vegan Greek Kitchen Recipes
609
26

9780571376483
Demon Copperhead
597
27

9781529029581
Before the Coffee Gets Cold
595
28

9781787334618
The Wren, The Wren
594
29

9781761106965
Storytellers: Questions, Answers and the Craft of Journalism
593
30

9780241988268
The Thursday Murder Club: (The Thursday Murder Club 1)
587
31

9781741178869
The Voice to Parliament Handbook: All the Detail You Need
585
32

9781838858636
The Creative Act: A Way of Being
575
33

9780241353967
The Bee Sting
574
34

9780143779940
Everyone On This Train Is A Suspect
563
35

9781760784782
The Teacher's Pet
525
36

9780143779773
The Year I Met My Brain: A travel companion for adults who have just found out they have ADHD
524
37

9781847941831
Atomic Habits: the life-changing million-copy #1 bestseller
524
38

9781399724838
The Exchange
519
39

9781761260766
Mr Einstein's Secretary
500
40

9781786583239
Days at the Morisaki Bookshop: The International Bestseller for lovers of Before the Coffee Gets Cold
497
41

9780733343100
Best Wishes: The funny new book from the bestselling, much loved and eternally hopeful author of The Land Before Avocado and Flesh Wounds
490
42

9781760688356
Sisters under the Rising Sun
487
43

9780008605438
Fearless Style Beauty Life
479
44

9781760896966
It's The Menopause: What you need to know in your 40s, 50s and beyond
475
45

9780349437002
Fourth Wing: (#1 The Empyrean)
474
46

9781760763282
Paul Bangay: A Life in Garden Design (HB)
473
47

9780571368709
Small Things Like These
469
48

9781761340123
Black Sheep
468
49

9781761294464
Look Who's Talking (the Bad Guys: Episode 18)
463
50