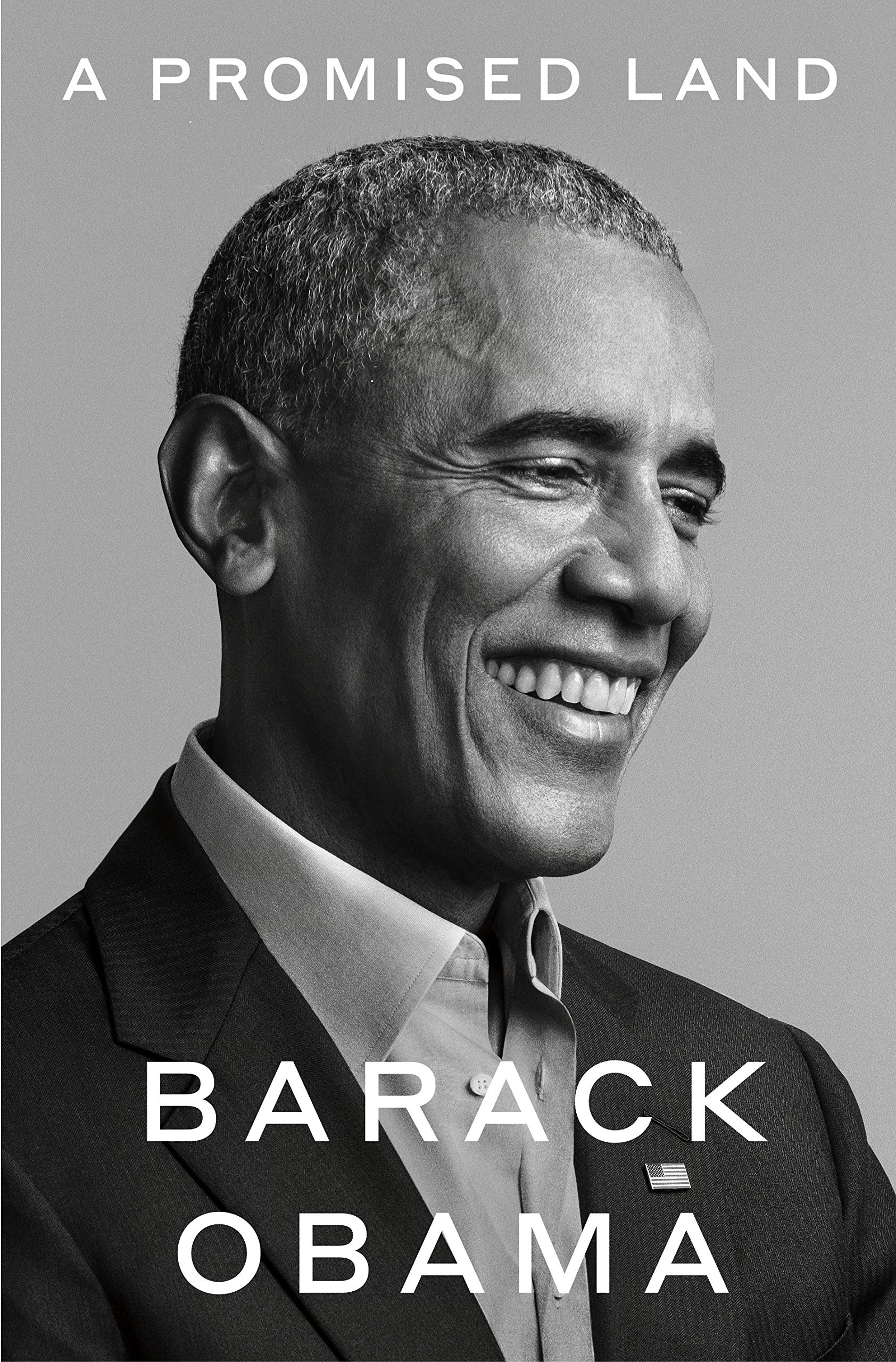 New to the list, A Promised Land by Barack Obama was number one for November selling 2,317 copies. According to Penguin this is a riveting, deeply personal account of history in the making—from the president who inspired us to believe in the power of democracy.
Trent Dalton's All Our Shimmering Skies was close behind in second place with 2,231 sales (-2171).
 The 130-Storey Treehouse moved up from sixth place to third with 1916 sales (+347).
| Cover (Barcode) | Title | Community sold | Rank |
| --- | --- | --- | --- |
| 9780241491515 | A Promised Land: The Presidential Memoirs (Vol 1. HB) | 2317 | 1 |
| 9781460753903 | All Our Shimmering Skies | 2233 | 2 |
| 9781760786168 | The 130-Storey Treehouse (PB) | 1916 | 3 |
| 9781760783945 | The Survivors | 1669 | 4 |
| 9781787633629 | The Sentinel (Jack Reacher #25) | 1594 | 5 |
| | | | |
| 9781761040610 | Bluey: Verandah Santa – A Christmas Book | 1454 | 6 |
| 9780143796084 | The Deep End (#15 Diary of a Wimpy Kid) | 1447 | 7 |
| 9781529108279 | A Life on Our Planet | 1371 | 8 |
| 9780008454296 | Code Name Bananas | 1348 | 9 |
| 9781761040009 | Bluey: Hooray, It's Christmas! | 1174 | 10 |
| 9781529105100 | The Boy, the Mole, the Fox and the Horse | 1126 | 11 |
| 9781760877224 | Honeybee | 1107 | 12 |
| 9781785038938 | Ottolenghi FLAVOUR | 1006 | 13 |
| 9781760982027 | The Dressmaker's Secret | 997 | 14 |
| 9780241424599 | Troy: Our Greatest Story Retold | 978 | 15 |
| 9781743310342 | Death in Daylesford (Phryne Fisher #22) | 939 | 16 |
| 9781460757154 | Phosphorescence: On Awe, Wonder and Things That Sustain You When the World Goes Dark | 910 | 17 |
| 9781510202252 | The Ickabog (HB) | 897 | 18 |
| 9781760980085 | The Happiest Man on Earth | 872 | 19 |
| 9781760899943 | The Living Sea of Waking Dreams | 807 | 20 |
| 9781472154668 | Where the Crawdads Sing | 800 | 21 |
| | | | |
| 9781760876272 | Infinite Splendours | 786 | 22 |
| 9781472283535 | Greenlights | 753 | 23 |
| 9781788402118 | Women Don't Owe You Pretty | 743 | 24 |
| | | | |
| 9781760899929 | Let's Play Outside! (Bluey HB) (HB Magnet Book) | 735 | 25 |
| | | | |
| 9781529019285 | Shuggie Bain | 687 | 26 |
| 9781760878917 | The Law of Innocence (Lincoln Lawyer #6) | 650 | 27 |
| 9780241465332 | Ghosts | 618 | 28 |
| 9780733340505 | Banks | 617 | 29 |
| | | | |
| 9781922330260 | Consolation (Bitter Wash Road #3) | 599 | 30 |
| 9780734418241 | Hollowpox: The Hunt for Morrigan Crow (#3 Nevermoor) | 595 | 31 |
| 9781925849912 | What Is to Be Done: Political Engagement and Saving the Planet | 595 | 32 |
| 9781925972924 | Sing Me the Summer | 591 | 33 |
| 9781922330277 | One Day I'll Remember This: Diaries 1987-1995 | 587 | 34 |
| 9780143789710 | Mary's Last Dance | 575 | 35 |
| 9781921248016 | Dark Emu | 570 | 36 |
| 9780733641305 | Breaker Morant | 563 | 37 |
| 9781760525729 | In Praise of Veg: A Modern Kitchen Companion | 555 | 38 |
| 9780008382209 | What We'll Build: Plans for Our Together Future (HB) | 548 | 39 |
| 9781460757765 | Boy Swallows Universe | 540 | 40 |
| 9780241984994 | Girl, Woman, Other | 515 | 41 |
| 9781760877415 | Trust (Martin Scarsden #3) | 513 | 42 |
| 9781760898922 | Terry Denton's Really Truly Amazing Guide to Everything | 505 | 43 |
| 9780143796039 | Lioness | 504 | 44 |
| 9781775435976 | The Grinny Granny Donkey (HB) | 500 | 45 |
| 9781760787677 | To Asia, with Love | 500 | 46 |
| 9781743795774 | Gary Ablett: An Autobiography | 499 | 47 |
| 9780241425459 | The Thursday Murder Club | 486 | 48 |
| 9780143795452 | The Champagne War | 486 | 49 |
| 9781925972955 | The Grandest Bookshop in the World (HB) | 484 | 50 |
| 9781472223807 | Hamnet | 466 | 51 |
| 9781787702400 | The Lying Life of Adults | 459 | 52 |
| 9781760893736 | The Godmothers | 458 | 53 |
| 9781925972597 | The Dictionary of Lost Words | 457 | 54 |
| 9781760559083 | The Two Lost Mountains (#6 Jack West Jr) | 455 | 55 |