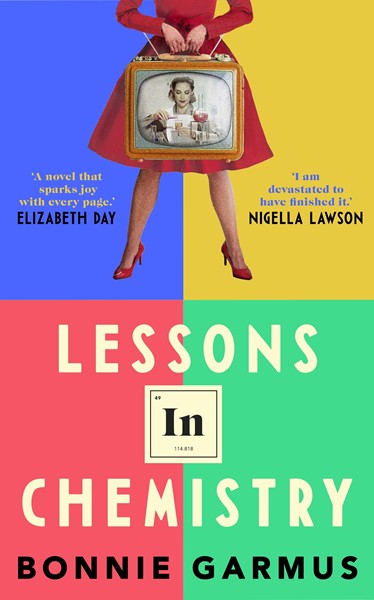 'Lessons in Chemistry', moved up from second place last month to take the top spot for February with 1,407 (-234).
Booker prize winning author Eleanor Catton's book, 'Birnam Wood' came in close behind with her newly released title, selling 1,311 copies.
Third spot was for the younger generation with the sixth Wings of Fire title, "Moon Rising" selling 818 copies.
| Cover (Barcode) | Title | Community sold | Rank |
| --- | --- | --- | --- |
| 9780857528131 | Lessons in Chemistry | 1407 | 1 |
| 9781776920648 | Birnam Wood | 1311 | 2 |
| 9781338730890 | Moon Rising (#6 Wings of Fire Graphic) | 818 | 3 |
| 9781925818925 | Cold Enough for Snow | 789 | 4 |
| 9780857504791 | Spare | 736 | 5 |
| 9781529029581 | Before the Coffee Gets Cold | 727 | 6 |
| 9781471156267 | It Ends With Us (#1) | 707 | 7 |
| 9781847941831 | Atomic Habits: the life-changing million-copy #1 bestseller | 680 | 8 |
| 9780571368709 | Small Things Like These: Shortlisted for the 2022 Booker Prize | 675 | 9 |
| 9781914502064 | The Seven Moons of Maali Almeida | 674 | 10 |
| 9781784744656 | Tomorrow, and Tomorrow, and Tomorrow | 654 | 11 |
| 9780241415542 | Someone Else's Shoes | 607 | 12 |
| 9781398518179 | It Starts with Us (#2) | 606 | 13 |
| 9781922458766 | Limberlost | 577 | 14 |
| 9781760980139 | RecipeTin Eats: Dinner: 150 recipes from Australia's most popular cook | 565 | 15 |
| 9780571376476 | Demon Copperhead | 501 | 16 |
| 9781472223852 | The Marriage Portrait | 497 | 17 |
| 9780241988268 | The Thursday Murder Club (#1) | 484 | 18 |
| 9781760783952 | Exiles | 477 | 19 |
| 9781668022849 | I'm Glad My Mom Died | 466 | 20 |
| 9781922585981 | Bulldozed: Scott Morrison's Fall and Anthony Albanese's Rise | 456 | 21 |
| 9780008471668 | 8 Rules of Love: How to Find it, Keep it, and Let it Go | 453 | 22 |
| 9780755649358 | Freedom, Only Freedom: The Prison Writings of Behrouz Boochani | 445 | 23 |
| 9781529105100 | The Boy, The Mole, The Fox and The Horse | 431 | 24 |
| 9781761102943 | The Seven Husbands of Evelyn Hugo | 426 | 25 |
| 9781787333987 | Lessons | 411 | 26 |
| 9780008529321 | Still Life | 398 | 27 |
| 9781460762868 | The New Rulebook: Notes from a psychologist to help redefine the way you live | 390 | 28 |
| 9780143796657 | Shirley | 382 | 29 |
| 9781761067846 | Runt | 374 | 30 |
| 9781785042720 | The Myth of Normal: Trauma, Illness & Healing in a Toxic Culture | 366 | 31 |
| 9781408726600 | Verity: The thriller that will capture your heart and blow your mind | 364 | 32 |
| 9781761066832 | How to Kill a Client | 356 | 33 |
| 9780141978611 | The Body Keeps the Score: Mind, Brain and Body in the Transformation of Trauma | 352 | 34 |
| 9780708898871 | Age of Vice | 350 | 33 |
| 9781787462144 | Daisy Jones and The Six | 339 | 34 |
| 9781786330895 | Ikigai: The Japanese secret to a long and happy life | 335 | 35 |
| 9781922585233 | Why Does It Still Hurt?: how the power of knowledge can overcome chronic pain | 334 | 36 |
| 9781460759370 | The Seven Skins of Esther Wilding: the inspiring and uplifting new novel from international bestselling author of The Lost Flowers of Alice Hart | 332 | 37 |
| 9780241606995 | Lucy by the Sea | 325 | 38 |
| 9780733342592 | The Book Of Roads And Kingdoms | 319 | 39 |
| 9781460763650 | Barefoot Kids | 304 | 40 |
| 9781460763100 | A Country of Eternal Light | 304 | 41 |
| 9780008511739 | Really Good, Actually | 302 | 42 |
| 9780143779247 | Last Chance (Friday Barnes #11) | 301 | 43 |
| 9780733639678 | Horse | 293 | 44 |
| 9781476753188 | Ugly Love: A Novel | 292 | 45 |
| 9781408714102 | Happy-Go-Lucky | 291 | 46 |
| 9781800752450 | The Shards | 283 | 47 |
| 9780241512432 | The Bullet That Missed (#3 The Thursday Murder Club) | 281 | 48 |
| 9781922790064 | Little Plum | 278 | 49 |
| 9781760784997 | The Soulmate | 278 | 50 |
| 9781761066320 | Nothing Bad Ever Happens Here | 274 | 51 |