These extraordinary times require bookshops to operate in a remarkably different way.
Life in a time of Covid is forcing shops to reinvent the way they sell books and many are having surprising success at doing this.
Melbourne based The Little Book Room has found Click & Collect to be a valuable tool to sell books online. Store manager Michael explained that it helped them stay open and "kept our community together and supported readers through the lockdown."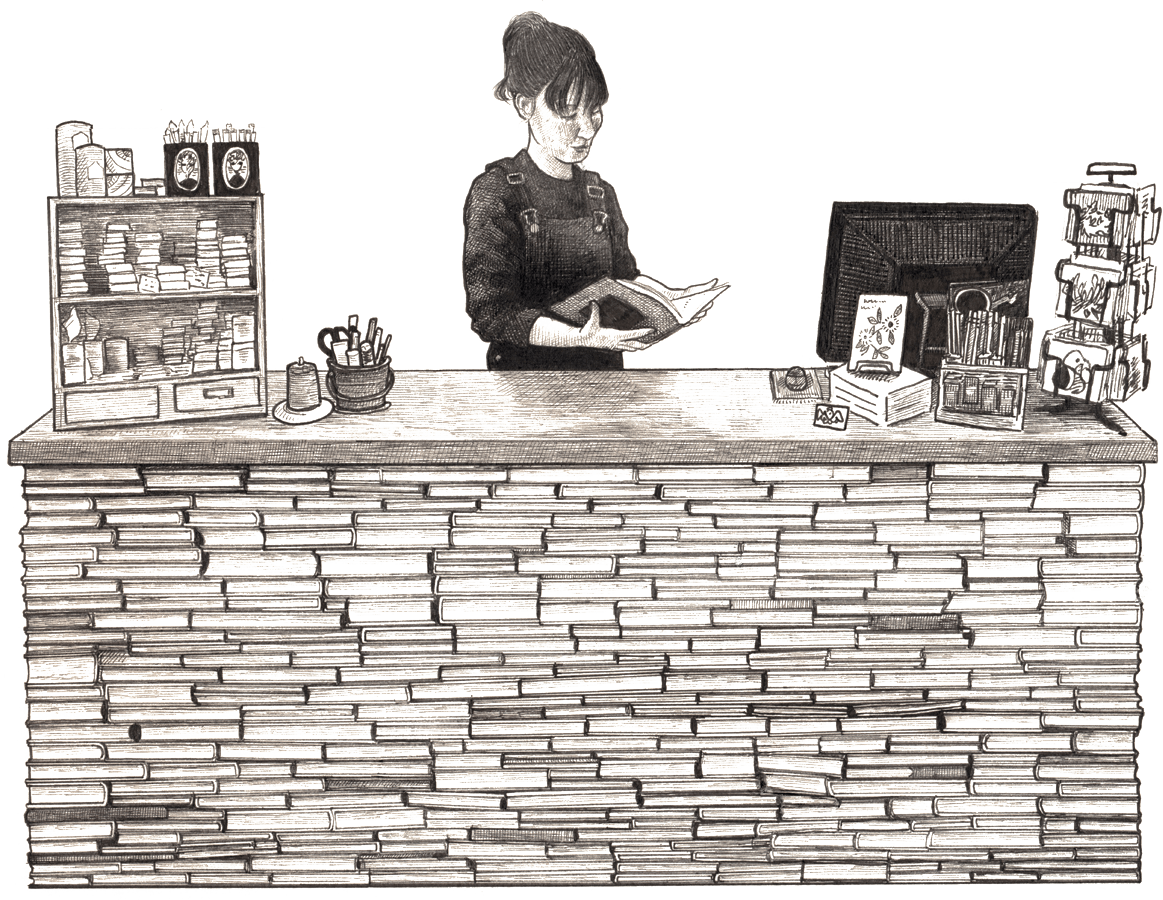 Michael recalled that in the early lockdown days it was difficult because customers weren't used to the new ways. They naturally started browsing when they came to the store to collect, so they changed the 'Click & Collect' terminology to 'Doorway Pickup' to create a speedy handover more like collecting a takeaway coffee. This also ensured customers were committing to the order so books weren't picked unnecessarily. 
During the long lockdown they employed someone full-time to drive deliveries for six days a week, sometimes exceeding 60 deliveries in one day.  This was in addition to between five and 20 postal deliveries per day. He noted that it was surprising how adaptable customers were, and how easily they became accustomed to the new 'normal'. 
Chris from Avenue Bookstores, also in Melbourne, explained that although sales were only 20-40% of normal trade he was reassured knowing that the stock was available on the website 24/7.  He also agreed that click and collect / deliver shipping options were an asset as the customers could choose their closest, or most convenient store to collect from. 
Stores also found it useful to be able to customise shipping options to suit their own unique situation. Being able to list specific suburb names as available for store collection with separate prices given for delivery depending on distance; making local shopping a genuine feature for neighbourhood stores.
Ellen Cregan from Brunswick Bound found that offering delivery really helped stay in touch with customers, hypothetically speaking. In addition, "Window displays really helped" as they had customers phone up and reference select items from the display. "It is a great way to get customers engaged while out on their daily exercise".
E newsletters were also very successful. Their monthly newsletter included book reviews and online events but they have expanded that to include things happening in the community at the time, as well as shout-outs to other local businesses. 
Matt Lupica from Rosebud Book Barn went live with their CirclePOS Bookshop Management System a week before the long 2020 lockdown, and said their business "would have been in a lot of trouble without it".
Matt also had success with micro marketing to specific customer groups. They found that by proactively contacting their usual customers (in this case, those that order large stretch canvas) about an upcoming delivery slot, they were able to gather extra sales.
Stores who utilise Customer Loyalty List data and Wishlist information are able to use them to reach out and hand-sell to customers who can no longer come in. 
A recent US survey by Mailgun showed that emails are opened more often during lockdown, and 38.2% have seen increased click-through rates."  
Matt also ensures that web orders are automatically invoiced when all items are in stock so that oversell issues are avoided. 
Social media is proven to be a very effective marketing tool especially with paid advertising that can direct posts to specific groups.  A cost-free way of getting your business into the scroll feeds of potential customers is to create posts worth sharing such as a giveaway, quiz or game with prizes.
Surviving lockdowns, is all about shifting from waiting for customers to come, to reaching out and engaging customers online. Because customers are generally not used to this, all the tools in the online toolbox are needed.
---
Artist credit Lily-Mae Martin 
Website Brunswick Bound