Why Every Bookshop Needs a Top-Notch Website to Increase Online Sales
In
 this prime era of e-commerce, possessing a user-friendly, optimised, and visually appealing website isn't just a bonus—it's imperative. This is especially true for bookshops. Here's why:
Your Website is Your Digital Shopfront
Consider your website as the online version of your high-street shop. Just as you'd adorn your physical shopfront to attract customers, your website should entice readers to delve deeper and eventually buy. First impressions are pivotal; the design and ease of use can be the difference between a sale and a lost opportunity.
Customers Anticipate Smooth Online Experiences
The CirclePOS.com website provides a prime example. It's crafted specifically for high-street bookshops keen to extend their in-shop charm to a digital audience. Developed with one chief objective: to sell books. From offering "click & collect" features to facilitating special order queries, CirclePOS captures the intimate, bespoke experience of an in-shop visit. Have a look at other features that set CirclePOS apart.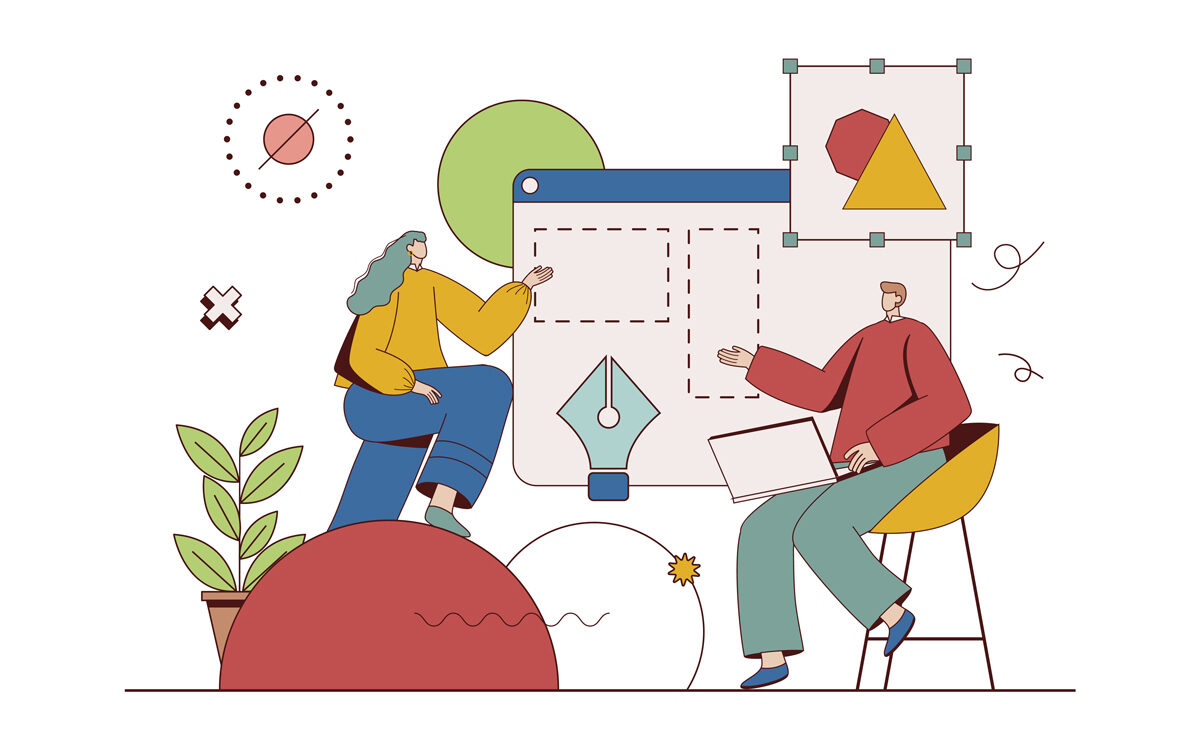 Placing elements on your website correctly is important
Effective Website Layout Boosts User Experience
There's both science and strategy behind every successful website. For example, a heatmap study of the CirclePOS.com website disclosed that users seldom scroll down the homepage. They prefer the search function and will exit if they can't quickly find what they're after. For this reason, the top section (or "hero space") should showcase the most enticing content—like a sought-after book—with a transparent call to action. Read more on how CirclePOS is designed specifically for bricks and mortar bookstores.
Optimise for Direct Traffic and Landing Pages
Your homepage, whilst essential, isn't the sole gateway for visitors. Indeed, specific landing pages—tailored to distinct products or authors—might prove even more efficient at clinching sales. For an individual searching for a particular title or author, arriving directly on a relevant page saves time and streamlines their journey.

Search Engine Optimization (SEO) boosts online visitor numbers
SEO Is Key
Search Engine Optimisation (SEO) is vital to ensure your bookshop appears when potential customers search for books online. A user-friendly interface, great content, and strategic backlinking can elevate your ranking, propelling organic traffic to your site. CirclePOS has fine-tuned the 'on-page' elements, but 'off-page' endeavours, like prompting other reputable sites to link to yours, are equally vital.
Books Front and Foremost
If the primary objective is to sell books, they should dominate your website. This means giving them priority in design, layout, and functionality. While auxiliary content—like blogs or author chats—can enrich a visitor's journey, they should never eclipse the main goal: selling books.
In Conclusion
In a world where online shopping dominates, having an optimised website is crucial for bookshops looking to enhance sales and broaden their audience. If you give precedence to user experience, strategic design, and a focus on your main ambition—to sell books—you're set on the path to succeed digitally. Take a peek at some of the stores around the world using CirclePOS.