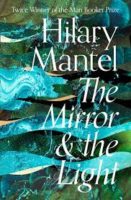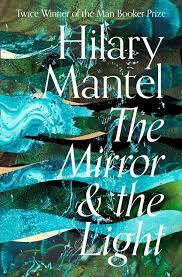 'The Mirror & the Light' is new to the best sellers list this month and has gone straight to #1 spot with 2930 units sold.
'Where the Crawdads Sing' is now in #2 position with 1204 sales, up 161 units from last month.
'The Good Turn' has jumped to #3 with 1120 books sold, up 807 units from last month.
'Dark Emu: Aboriginal Australia and the Birth of Agriculture' now sits at #9, 674 copies sold in March, down 414 units on last month.
Interestingly, there are four Bluey items in the top sellers list this month, their total sales would take them to #2 if combined. Watch out world, International Emmy one moment, #1 next?
---
| | | | |
| --- | --- | --- | --- |
| 9780007480999 | The Mirror And The Light (#3 Wolf Hall Trilogy) | 2930 | 1 |
| 9781472154668 | Where the Crawdads Sing | 1204 | 2 |
| 9781460756799 | The Good Turn (#3 Cormac Reilly) | 1120 | 3 |
| 9781760896898 | Bluey: Easter Fun – A Craft Book | 1047 | 4 |
| 9780241984994 | Girl, Woman, Other (PB) | 895 | 5 |
| 9781472261410 | American Dirt | 833 | 6 |
| 9781760896638 | Bluey: Bob Bilby | 741 | 7 |
| 9781921248016 | Dark Emu: Aboriginal Australia and the Birth of Agriculture | 674 | 8 |
| 9780718179755 | Grown-Ups | 659 | 9 |
| 9781760894030 | Bluey: Time to Play! Sticker Activity Book | 591 | 10 |
| 9781526612151 | Such a Fun Age | 590 | 11 |
| 9781460757765 | Boy Swallows Universe | 561 | 12 |
| 9781529105100 | The Boy, The Mole, The Fox and The Horse | 531 | 13 |
| 9781526610126 | House of Earth and Blood (#1 Crescent City) | 499 | 14 |
| 9781760292010 | The Weekend | 472 | 15 |
| 9781460757154 | Phosphorescence: On Awe, Wonder and Things That Sustain You When the World Goes Dark | 440 | 16 |
| 9781760850784 | Fast Asleep | 433 | 17 |
| 9781760894054 | Bluey: The Beach (A Lift-the-Flap Book) | 433 | 18 |
| 9781785152443 | Trace Elements (Brunetti #29) | 431 | 19 |
| 9781787332072 | Actress | 412 | 20 |
| 9780571334650 | Normal People | 407 | 21 |
| 820650806513 | POKÉMON TCG Sword and Shield Booster | 389 | 22 |
| 9781760875169 | Bruny | 387 | 23 |
| 9781760529222 | Truganini: Journey through the Apocalypse | 378 | 24 |
| 9781526607911 | Apeirogon | 375 | 25 |
| 9781460755402 | The Ruin | 352 | 26 |
| 9781526614957 | The Dutch House | 347 | 27 |
| 9781760894047 | Bluey: Fruit Bat (A Glow-in-the-Dark Book) | 339 | 28 |
| 9780008172145 | Eleanor Oliphant Is Completely Fine | 325 | 29 |
| 9781743795255 | Beatrix Bakes | 319 | 30 |
| 9781760876715 | The Secrets of Strangers | 289 | 31 |
| 9780733630682 | There Was Still Love | 284 | 32 |
| 9781743835128 | Ninja Clones (Ninja Kid #5) | 282 | 33 |
| 9781406390766 | Chain of Gold (#1 The Last Hours) | 279 | 34 |
| 9780099558781 | A Gentleman in Moscow | 272 | 35 |
| 9781786580368 | The Future We Choose: Surviving the Climate Crisis | 266 | 36 |
| 9780008381691 | Wolf Hall (#1 Thomas Cromwell Trilogy) | 259 | 37 |
| 9781760892777 | The Resilience Project: Finding Happiness Through Mindfulness, Gratitude and Empathy | 244 | 38 |
| 9781760528959 | Your Own Kind of Girl | 239 | 39 |
| 9781760403171 | The Tattooist of Auschwitz | 238 | 40 |
| 9781922268044 | The Republic of Birds | 237 | 41 |
| 9781529359077 | Lady in Waiting: My Extraordinary Life in the Shadow of the Crown | 237 | 42 |
| 9781784708245 | The Overstory | 236 | 43 |
| 9781743836668 | Vote Weirdo (#14 WeirDo) | 230 | 44 |
| 9781529123838 | The Boy from the Woods | 228 | 45 |
| 9780099511021 | Educated: A Memoir | 225 | 46 |
| 9781460755419 | The Scholar (PB) | 225 | 47 |
| 9781760686048 | Cilka's Journey | 223 | 48 |
| 9780730324218 | The Barefoot Investor: The Only Money Guide You'll Ever Need Updated 2019 | 222 | 49 |
| 9780571333134 | Conversations with Friends | 221 | 50 |
| 9781760877521 | E-Boy (#1 E-Boy) | 220 | 51 |
| 9781460751671 | Now for Something Sweet (Monday Morning Cooking Club #4) | 218 | 52 |
| 9781338323214 | Fetch-22 (#8 Dog Man) | 214 | 53 |
| 9781925483598 | The Subtle Art of Not Giving a F*ck | 213 | 54 |
| 9781925360844 | Young Dark Emu: A Truer History (HB) | 212 | 55 |